White Conveyors is The Worldwide Leader of Automated Garment Sorting, Storage and Retrieval Systems
White offers a full line of Dry Cleaning, Laundry, Hospitality, Correctional Institution, Retail and Residential garment handling solutions that are designed to deliver relentless performance with minimal maintenance. For over 70 years, White has surpassed established industry standards for efficiency, reliability, and overall value. These systems are designed to improve productivity and ensure profitability.
Since its founding in 1944, White Conveyors has installed over 76,500 conveyors in the United States and throughout the world.
---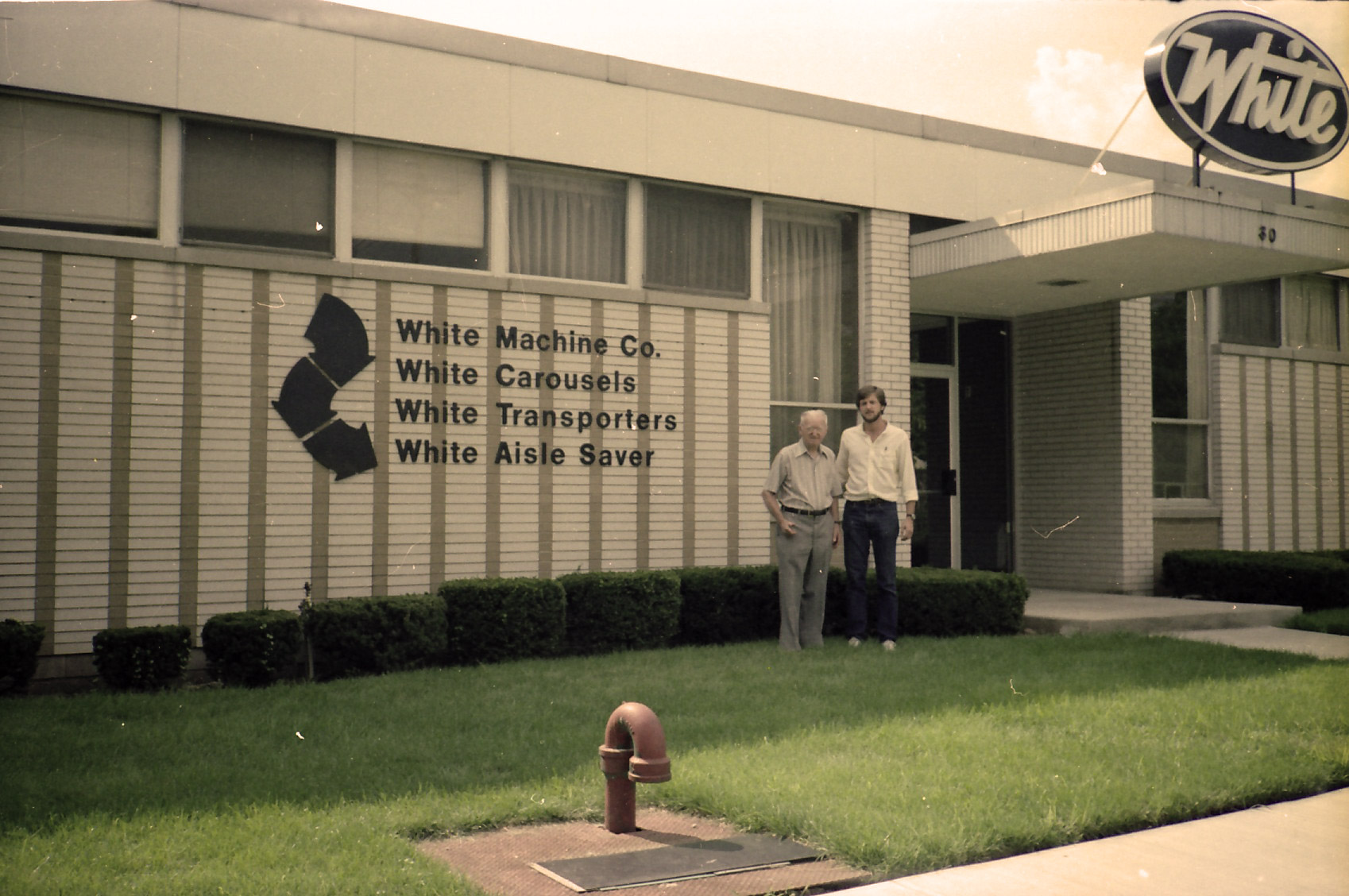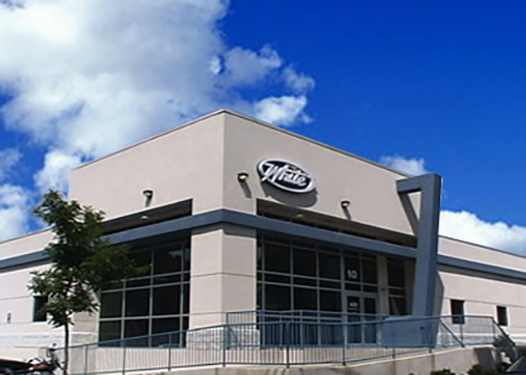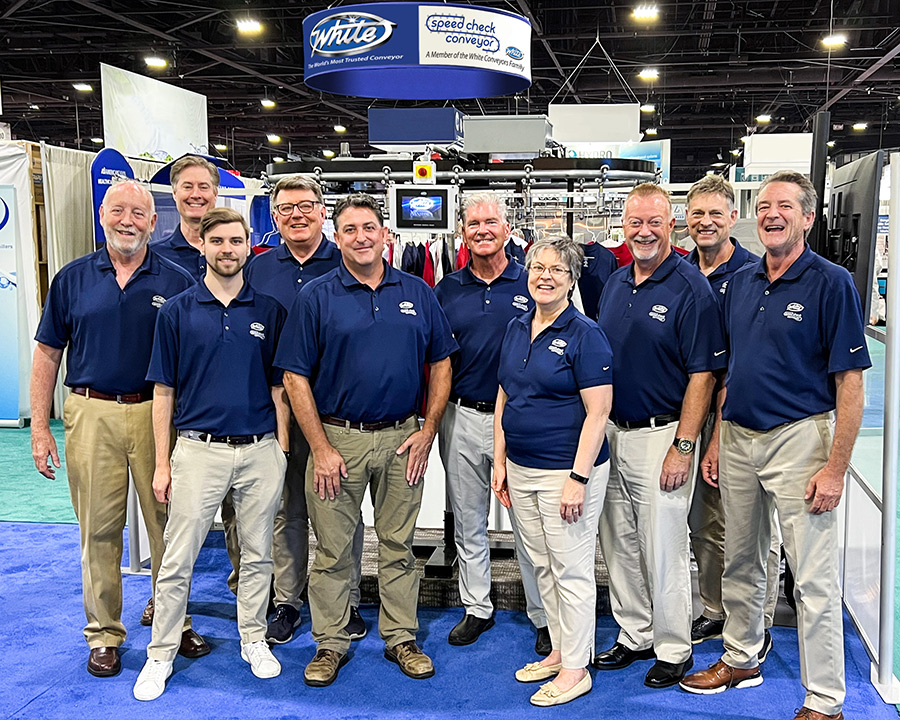 LEFT to RIGHT: Fred Mullinax, Rick Davies, Ryan Wheatley, Tim Carney, John Speckhart, Rich Barnes, Mary Speckhart, Bob Davis, David Honeycutt, Stephen Speckhart.
Our History
The White Machine Company was established in 1944 as an accessory manufacturer for the dry cleaning and garment industries. The small two-family business grew slowly until the development of the garment storage conveyor in 1949. By 1967, White's product line had evolved to meet the growing needs of customers outside the dry cleaning industry, resulting in management's decision in 1975 to separate the company's increasingly diverse operations.
From the company's original and modest 5,000 square foot facility in Newark, White subsidiaries grew to 42,500 square feet of manufacturing and office space in Kenilworth, New Jersey. In 1984, White Machine established White Conveyors, Inc. to focus on garment related applications. Business volume increased, tax laws changed and two of the company's original principals retired. In 1986, the Speckhart family took over the basic automated garment conveyor manufacturing and service portion of the business.
In 2004, White Conveyors completed expanded its facilities to encompass a total of 90,000 square feet. The facilities were upgraded so that White could provide customers with real-time customer support even as the functions and complexities of automated systems continue to evolve.
Our Mission
Global - White Conveyors installs and services custom garment conveyor solutions throughout the world.

Responsive - Whether your project is large or small, White's solutions will improve your productivity and profitability.

Innovative - White Conveyors incorporates both process and product innovation to improve your efficiency.

Committed - White Conveyors is dedicated to providing the highest level of service and support to exceed customers' expectations.