DRY CLEANER Solutions
White Conveyors began business to help the dry cleaning and laundry businesses back in 1944. Since starting out, the firm has designed, built, and installed more than 76,500 conveyors in the United States and throughout the world. The dry cleaning products fall into three areas of service. They are: storage conveyors, assembly & sorting operations and automated drop off and delivery.
Dry Cleaner Conveyor Solutions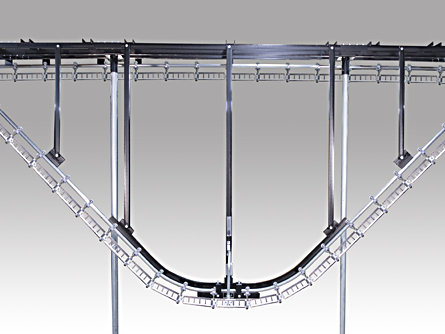 V-Dip Conveyor
The White Conveyors side loading V-Dip takes up the space of one garment (± 2') on the floor...but uses all available overhead space. Ideal for a narrow call office, or where floor space is at a premium.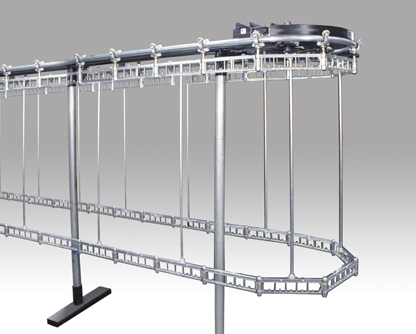 Double Deck Stor-U-Veyor
White Conveyors Double Deck Stor-U-Veyor offers two full levels of hangered garments that operate together at the touch of a button. The Double Deck Stor-U-Veyor provides double capacity for shirts, pants or other short/long garments.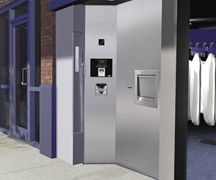 Automated Drop Off and Delivery (ADC)
White's ADC reduces costs and increase profits by replacing attended drop stores or expanding service to new locations.

Worldwide Conveying Solutions
Powered by 70+ Years of Success